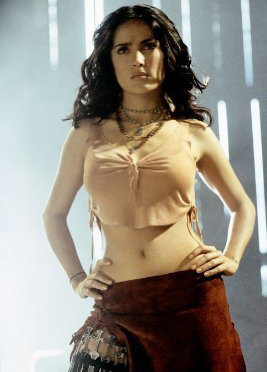 Carolina is the owner of "Carolina's Book Cafe". She does not do good business, until she meets El Mariachi and her life is changed forever. After surviving many assassination attempts by Bucho, her and El Mariachi drive off together. They eventually run into General Marquez, and "kill" him. Although he does survive. El Mariachi and her get married, and have a daughter together. However, General Marquez eventually shows up and kills her and her daughter. 
Ad blocker interference detected!
Wikia is a free-to-use site that makes money from advertising. We have a modified experience for viewers using ad blockers

Wikia is not accessible if you've made further modifications. Remove the custom ad blocker rule(s) and the page will load as expected.