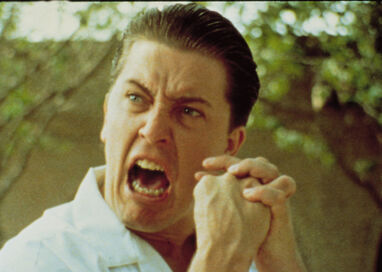 Mauricio, AKA Moco is the leader of a big gang. Despite being a cocky gringo, Moco has adapted well in Mexico. Moco had ripped off "Azul " and caused him to be in jail. Azul escapes when Moco sends men to assassinate him, and Azul goes after Moco, killing his gang. Moco sends Bigoton after Azul, but Bigoton confuses Azul with "El Mariachi ". Moco has a crush on a girl named Domino, and gives her various gifts over time, including a bar and a motorcycle. But Domino falls in love with El Mariachi. Azul takes Domino to Moco as a hostage, but Moco no longer cares for Domino after finding out she likes El Mariachi. He kills Domino and then Azul. El Mariachi shows up soon after and Moco shoots his hand, causing him to never be able to play guitar again. But El Mariachi then shoots Moco, killing him. Leaving Bigoton the supposed leader of his gang
Ad blocker interference detected!
Wikia is a free-to-use site that makes money from advertising. We have a modified experience for viewers using ad blockers

Wikia is not accessible if you've made further modifications. Remove the custom ad blocker rule(s) and the page will load as expected.